About Santa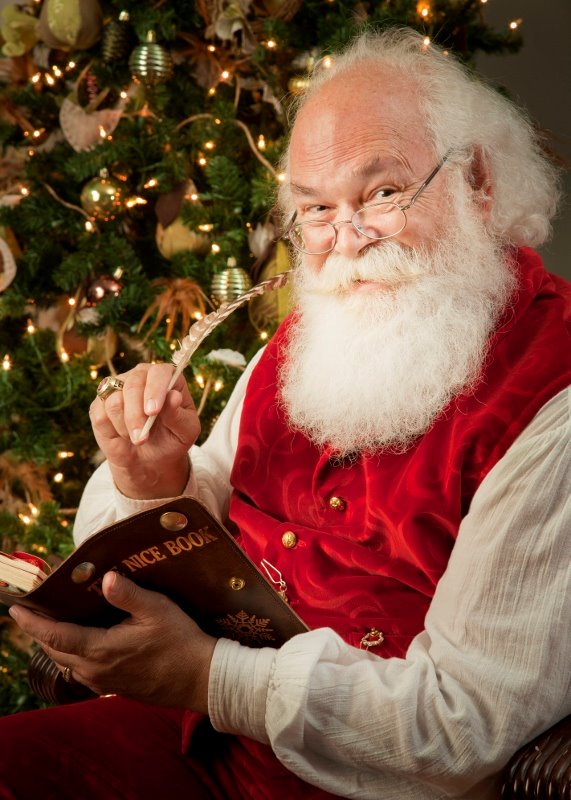 I have been portraying Santa Claus in High Point, Greensboro, Winston-Salem, NC since 1962. I became a naturally-bearded Santa Claus in 1995 after attending the Charles W. Howard Santa Claus School in Midland, Michigan. Since that time I have attended two other Santa Claus schools, receiving a Bachelor of Santa Claus, Advanced Master of Santa Claus and Doctor of Santaclausoligy degrees from the International University of Santa Claus. I have been a workshop leader at four different Santa Claus conventions, and received the first "Keeping Christ in Christmas" award from the Jim Yellig Santa Claus Workshop in 2012. In August of 2012 I received "The Order of the Long Leaf Pine" award (the highest award given to a citizen of North Carolina) from the governor recognizing fifty years of service as Santa Claus to the children of my home state. On December 21, 2012, I was inducted into the International Santa Claus Hall of Fame in Santa Claus, Indiana.
I work with professional artists each year in producing limited-edition prints of paintings of Santa Claus. I also work with professional photographers in their studios producing portraits and Christmas cards for their clients. My work as Santa with all of these talented artists has placed my image into the homes of more people than any other Santa, earning me the distinction of being "the most recognized Santa Claus in America."
I custom design all of my costumes which are then hand made by my own seamstress. These costumes provide any Santa Claus look a client is looking for from the "Coca-Cola Santa," to Victorian, workshop, Civil War and Woodland look. I have my own sleigh that can be rented to complete the realistic visit with Santa. Each year I create new accessories to make my appearance as Santa different from any other.
In 2008 I published my own autobiography titled "Santa's Journey-Sharing Christmas Year Round." This book tells, through short stories, about my life as Santa Claus through the experiences I have had with children, young and old. I am experienced as a story-teller, sharing the stories that I have written. I have also contributed to three other books about Santa Claus.
My professional background is in graphic arts and fine-art publishing. I am a graduate of Rochester Institute of Technology and am now retired so I can pursue my passion of providing the most realistic Santa Claus experience you can find.

If I can serve your company, family or community in any way, please click her to contact me: http://cliffkringle.com/hire-santa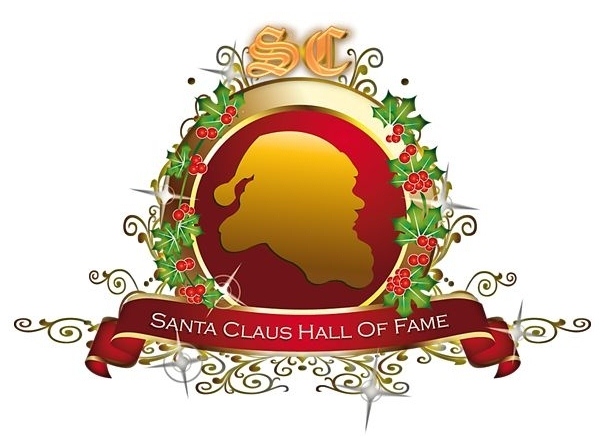 High Point man to be inducted in Santa hall of fame

by Joe Borlik HIGH POINT, N.C. (AP) — A High Point man is being inducted into the International Santa Claus Hall of Fame, 50 years after he first donned the red suit. The High Point Enterprise reports that Cliff Snider was among six new inductees announced Friday at the Hall of Fame in Santa Claus, Ind. The 65-year-old is the first North Carolinian to make the ranks.

Snider is being recognized both for his longevity at portraying jolly ol' St. Nicholas and for emphasizing the spiritual side of Christmas. Snider often promises to pray for children he meets. Snider's been featured in Guideposts magazine and the Christian TV program "The 700 Club."

He first portrayed Santa in 1962, as a shy, overweight 15-year-old. Snider says he was depressed over his father's death, and the experience transformed him.

Credit: The Associated Press.

© Images and text displayed on this site are protected by copyright. Reproducing, submitting, or re-publishing page contents in whole or in part in any format without advanced permission is prohibited.


Hire Santa